Finding Predictable Revenue for B2B Companies
We've created a step-by-step proven process to find and schedule new business where we can handle:
Program Design
Software Selection
Targeted Messaging
Ongoing Management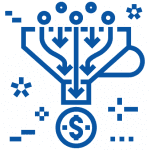 We help B2B companies design and implement an inbound marketing strategy.  Our team will have you driving inbound leads in no time.
Competitive Analysis
SEO Optimization
Tracking & Analytics
Outsourced Writing Services
We provide flexible inside sales solutions to marketing teams. A dedicated team to promote your events, webinars, and thought-leadership.
Inside Sales Rental
Personalized 1:1 Outreach
Rapid Scalability
Short-Term Options
How Does Your Team Find New Opportunities?
Creating a sales culture that finds and wins new logos is challenging. To build a predictable pipeline you must have the right infrastructure, processes, people, and tools. At OutboundView, we help B2B companies design and execute their top of funnel sales strategies.