Appointment setting (the right process for it) can truly be a game changer for any business. The ability of sales reps to consistently fill sales pipeline by finding new qualified opportunities proves a lot of benefits for a growing business.
Why Appointment Setting Matters
First, it proves a base level of product-market fit. You are reaching out to people who most likely don't know you or your company, so they might be reluctant to take the call. However, the problem you are solving for them is important enough that they take a meeting.
Second, it can give you a level of predictability. After implementing a high quality appointment setting program, you should know what level of output equals how many meetings. Then, how many of those types of meetings does it take to sign a new customer. With this level of predictability you can really plan for future growth. Just to give you a ballpark, SiriusDecisions research shows that it takes 8 to 12 calls to reach a prospect.
Almost every company is doing appointment setting at some level. Either your owners, salespeople, or someone responsible for revenue is most likely reaching out to net new prospects to tell them about your products and services. When there isn't a dedicated appointment setting team, or it's not someone's full-time responsibility, the appointment setting or outreach effort can be sporadic.
Should You Outsource Appointment Setting?
Where we see most companies struggle is when they move from part-time appointment setting with existing employees that have other responsibilities, to investing in a more full-time approach. A full-time approach to appointment setting typically involves one of two things:
A. Building an inside sales team internally OR
B. Outsourcing appointment setting to a third party.
Below is a quick breakdown of key considerations when either building inside sales internally or outsourcing sales development.
Building an Internal Inside Sales Team
Having your own internal team of inside sales representatives is the ideal setup for most companies. A highly functioning inside sales team can add so much value for a growing organization. However, to get to the point where an inside sales team is working extremely well, you need to consider the following:
Weekly 1:1 Meetings and Management
Don't assume you can just hire an inside sales rep and they will just figure it out. Even experienced inside sales reps need sales training, support and coaching, and that includes someone actively managing the team. We regularly see a VP of Sales trying to manage inside sales while also managing a team of outside sales reps. That rarely works. Inside sales teams need someone who is truly focused on helping the team grow. Many times, having your head of marketing manage the inside sales team makes more sense than tapping your VP of Sales for it.
Investment
For B2B, building an internal inside sales team isn't cheap. Owners often assume they just have to hire someone and they will run at full power right off the bat. However, you need to factor in data, technology, and management costs that need to be factored in. Recent research shows the average annual spend on sales technology for sales development reps was $3,827 per rep in 2017. This why I believe the majority of companies that try inside sales and fail truly didn't fund the attempt well.
Data Plan
Having clean contact data (phone, email, social profiles) is so critical to inside sales. Reps waste so much time dealing with bad data. For B2B, ideally you're subscribing to database tools like Zoominfo or DiscoverOrg which will give you high quality data. But even with these subscriptions, there is still some level of bad data and a cleaning process before it gets to your inside sales team. It will be pricey, but it will save you thousands of dollars over the long-term. Data is where we see most companies struggle.
Sales Technology
For B2B companies, you are going to need certain types of technology. A sales automation tool like Outreach or Salesloft is a must. You most likely will need LinkedIn Sales Navigator. You should be purchasing a dialing tool of some kind to get the most dials vs time spent when your inside sales reps are calling. There are hundreds of other technologies that are beneficial as well, but these are the core technologies in addition to whatever CRM you are using.
Wasted time is the number one killer of inside sales teams. Recent data shows that sales reps spend only 36% of their time on revenue-generated activities, and just throw away the rest on admin tasks, wrangling the CRM and pointless meetings. Wasted time usually comes from having bad data and not having critical processes. It also comes from spending too much time running campaigns that aren't working or not scaling the campaigns that are working.
Outsourcing Appointment Setting
There are many different variations of outsourcing appointment setting. You can get dedicated reps that work on your account full-time. You can have a team of people who are working part-time. Some appointment setting companies charge by number of hours, or a specific level of meetings or activities. And given how much spam and shady behavior there is with lead generation, you really want to make sure you are choosing the right partner.
Below are some of the key factors to consider when choosing an outsourced appointment setting company and how to successfully manage them ongoing.
Onboarding Your Outsourced Team
The onboarding process with a new appointment setting company should feel very similar to onboarding a new salesperson. They should be asking about your products and services and trying to truly understand how you differentiate from competitors. If you find a vendor who can start outreach the next day, you should probably look elsewhere. They don't understand the level of education needed to enter your B2B business. Prior to signing a contract, get detailed information about how they onboard new clients and how their inside sales reps will properly represent your company.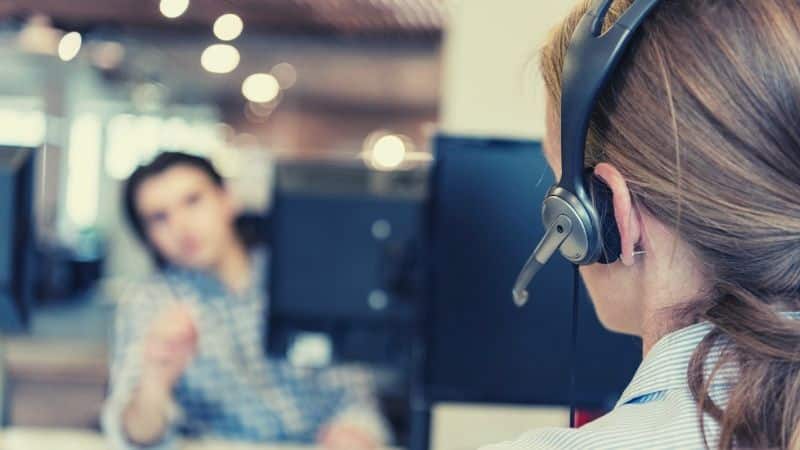 Sales Technology for Appointment Setting
What sales technology are they using and will you have access to it? Can you listen to their people call? Can you see the email responses coming in and how they are responding? Finally, how are you going to get all this information back into your systems of record? You need to assume that the relationship will end at some point. Be prepared to have all the activities tracked.
Sales Reporting
One of the major benefits of outsourcing inside sales is that you can do things at scale quickly. But what are you learning from all this outreach and how are you making adjustments? How many calls is it taking to connect to a buyer? How many emails are they sending to get a positive response? With this information you can make critical decisions, so make sure you have access to it. Based on this, you can decide whether you will continue to outsource inside sales or build an internal team.
Sales Management
Similar to having an internal inside sales team, you have to actively manage an appointment setting company. You don't just hire one of these companies then sit back and expect they will do everything right. You need to coach them and ensure they are making the right adjustments for your team to be successful. If you don't have someone who can spend 5-10 hours per week managing their success, then don't outsource the function.
People
At the end of the day, it really does come down to the people they are hiring. Make sure you get to know their inside sales reps and managers. These are the people that are going to be calling on your behalf. Have them call and pitch you. Make them describe your offering and understand the differentiators. Like most businesses, the management team will be more buttoned up then individual contributors – but the individual contributors (inside salespeople) are going to be the ones actually making the dials and talking to people.
Investment
Regardless of the vendor, be prepared to give it 3 months minimum. Outbound marketing takes a while to get fully going. Make sure you are learning as much as possible in those first couple months, but if you aren't seeing results immediately that is somewhat normal. Have realistic expectations upfront.
Some owners believe that outsourcing appointment setting means you can set it and forget about it. What you are really doing is outsourcing all the hard work around data and the actual outreach. It takes a lot of management to use an outsourced sales development company, so be prepared to invest in that.
Conclusion
Once again, appointment setting takes a lot of work to get right. But once you figure it out and manage the process properly, it will be a huge win for your business.
At OutboundView we help companies setup internal inside sales teams as well as setting appointments on their behalf. If you have any questions, contact us to learn more.